Walter "Kip" Kuck III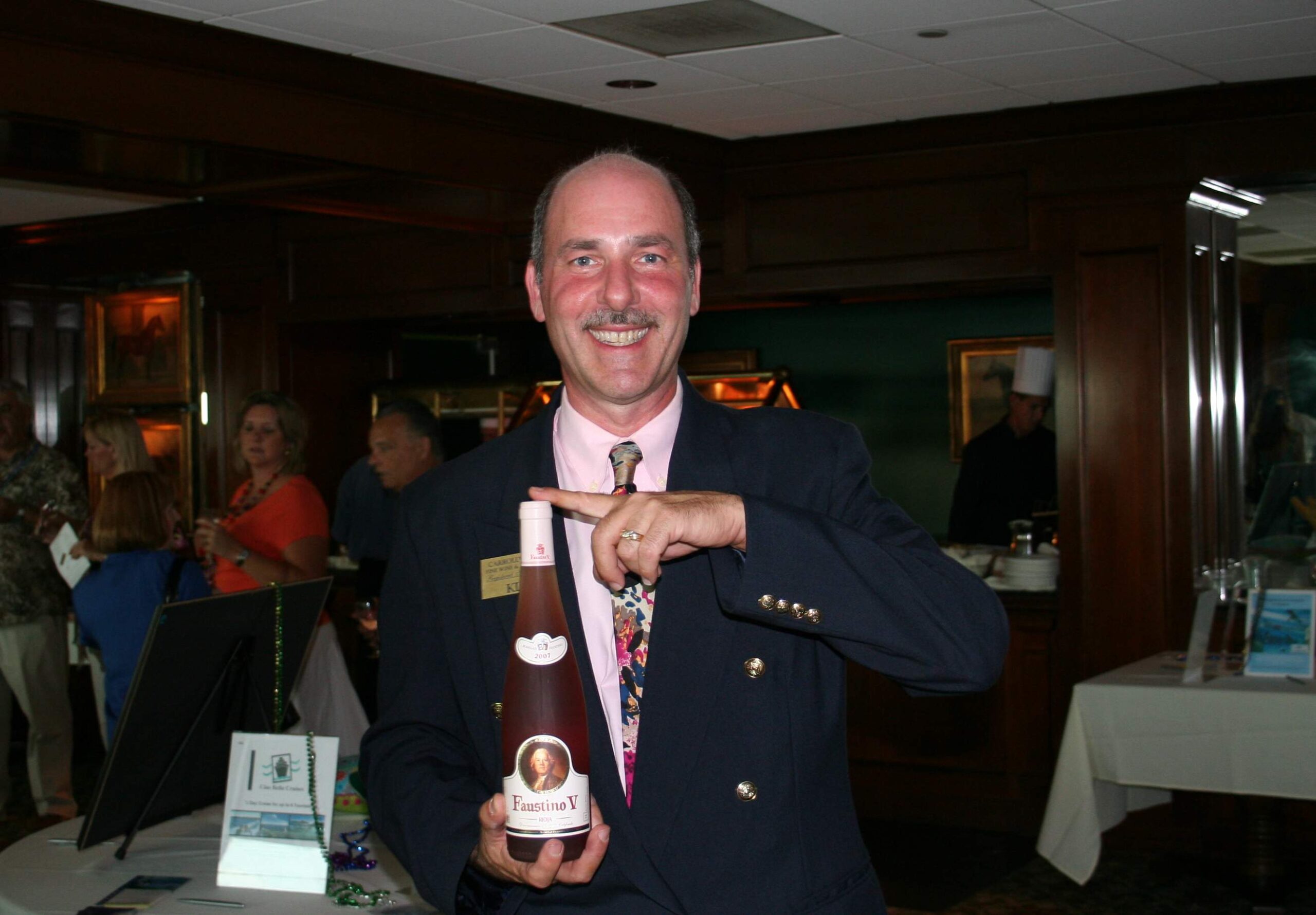 Director of Operations
Tampa Bay Bar Services
Current General Manager for Carrollwood Fine Wine & Spirits Retail Store in North Tampa and Director of Operations for Tampa Bay Bar Services. Open 365 Days A Year !
Wine Committee Chairman for the Annual Tampa Theatre Winefest for 4 consecutive years and Winefest Event Chair for 2012. Professional Involvement in the Event for over 10 years.
Wine Director from 2004 to 2008 for "All That Glitters" Wine & Food Charity Event. This prestigious wine and spirits function is held annually in the fall to benefit persons with disabilities in conjunction with MacDonald Training Center, and is consistently voted as one of the top five Wine Events in the Tampa Market. Fully responsible for recruiting over 35 wine and spirits vendors for the event, and assigning and staffing over 45 beverage tables which featured over 350 distinct quality wines, beers, and spirits to be sampled by 500 to 1,000 guests
Former wine director for the Uncork the Cure Charity Wine Event benefiting St. Joseph's Hospitals Foundation for six years in a row
Past General Manager of almost 10 years for Tampa's Fine Wine & Spirits Warehouse, the #1 Retail Wine Store in the Tampa Market Rated by America Online
Regular Guest Wine Speaker from 2003 to 2004 for the "VineTalk Radio" Show with "Davio the Wine Guru" on 1250 AM in Tampa
Current Sommelier Certificate with the Court of Master Sommeliers in London, England. This is the most highly respected and longstanding Wine Service Organization in the world.
Over 10 years Beverage Catering Experience, specializing in all aspects of running a First-Class Beverage Catering Operation. Former General Manager of Beverage Catering Services for (1) Mills Wine & Spirit Mart in Annapolis, Maryland (2) Fine Wine & Spirits Warehouse in Tampa (3) Tenders Liquor Catering Services of Tampa, and (4) 15th Street Liquor Caterers of Tampa
Extensive Alcohol Business and Retail Management Experience in Five Wine & Spirits Retail Stores Over the Past 20 Years in Both the Maryland and Florida Markets
Undergraduate Studies at the University of Maryland and Penn State University. Business Degree Graduate of Tampa College in 1981 with a Summa Cum Laude 3.91 GPA
Current Active Member of the Bay Area's longest established and most respected Bridal Organization, the Tampa Bay Bridal Association
Regular Guest Television Appearances from 2004 to 2007 on Broadcast Channel CW 44 in the Tampa Bay Market on the Talk Show "Bayside" Hosted by Shelly Sanders
Selected for a Feature Article in the Award Winning Publication "Tampa Bay's Best Wedding & Party Planner Magazine"