Bubble Bar
Featuring Sparkling Wines, Colorful Juice Mixers, & Fresh Fruit Garnishes.
A Fun and Entertaining Addition to Any Event!

Stunning 3 Piece White Translucent Lighted Glow Bar with Multi-Color Light Bars.

Custom Create Your Own Delicious Bubbly Sensations!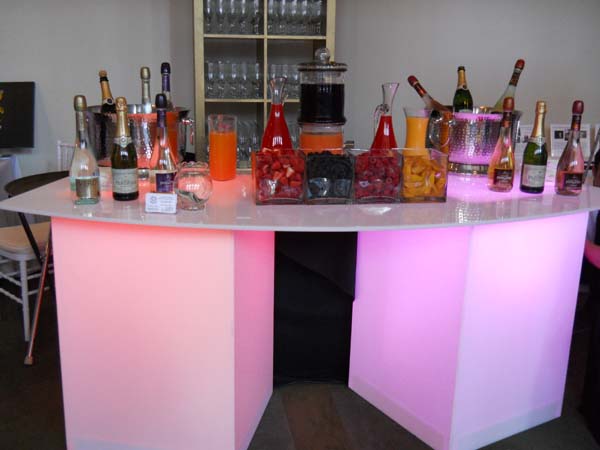 Begin with Your Choice of Fun Sparkling Wines.

Add a Splash of Your Favorite Juice and then Top Your Glass with a
Colorful Assortment of Fresh Berries and Exotic Fruits.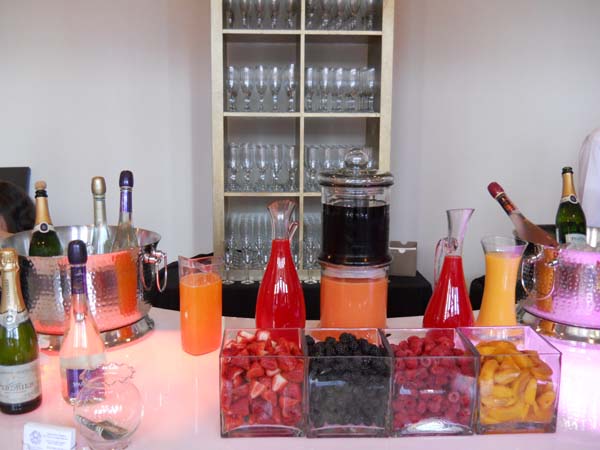 Includes Champagne Glassware and Specialty Glass Juice Carafes.

Features a Fun Assortment of Sparkling Wines,
Premium Juice Mixers, and Colorful Fresh Fruit Garnishes.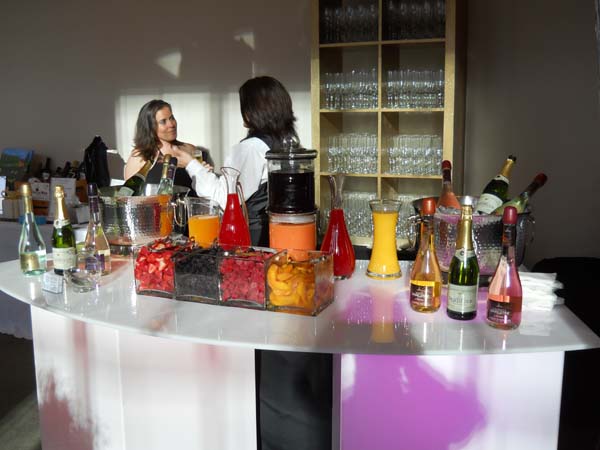 Bubble Bar Specials

Complete Bubbly Glow Bar Package for up to 3 Hours and up to 30 Guests
(REG $950.00)

Special $850.00

OR

Complete Bubbly Glow Bar Package for up to 3 Hours and up to 50 Guests
(REG $1,450.00)

Special $1,250.00

OR

Add Our Fun Bubbly Bar to Any Bar Package Listed for up to 4 Hours and up to 200 Guests
(REG $10.00 Per Person)

SPECIAL $7.50 PER PERSON


Please Call For Details (813) 963-2776